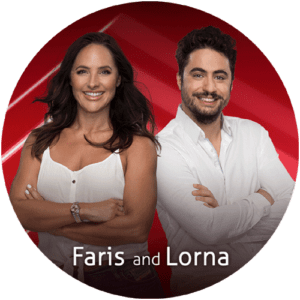 Show Times
Timezone
: +04
[UTC+4]
Mon:
Tue:
Wed:
Thu:
Sun:
About the Show
Jump to:
Hey we're Faris and Lorna from Luv breakfast and we wake you up every weekday morning from 6am – 10am.
Playing the greatest hits, celebrating the UAE and laughing our way through the morning.
We have VERY different interests so there's something for everyone, but what we 100% agree on is our love for animals, our love for the UAE, our love for food and our love for making you smile and starting your day in the right way!